We are going to sell out 500 items at the lowest price at $19.99, 💞Later on, the rate will be reset on its original price at $39.97.
One of the biggest problems we get with our CUTTING TOOLS is when the teeth aren't sharp anymore. It takes time and effort for us to sharpen it so we can use it again.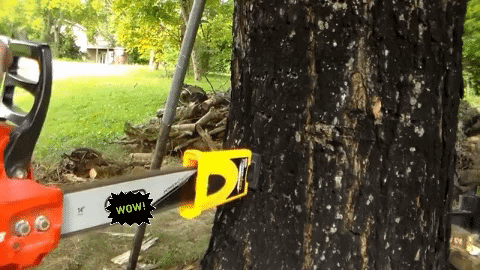 J
You know what the problem with all of our cutting tools is? They need to be sharpened occasionally. I guess it's not really a problem so much as a hassle, but what can you do? Sharp teeth cut, dull teeth don't. This chainsaw teeth sharpener makes it easy to sharpen your chainsaw in no time at all.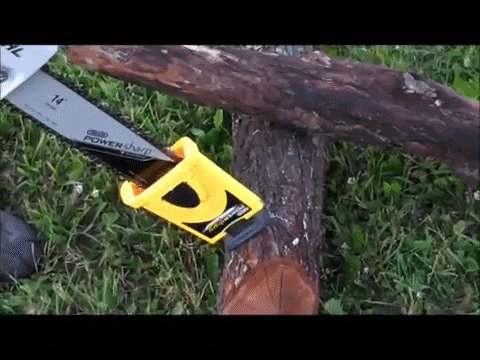 The use the sharpener, just insert the end of your blade into the sharpener, close and lock it shut, push the end of the sharpener against a log or tree, and just start running your blade. After just a few seconds, your saw will be as sharp as ever.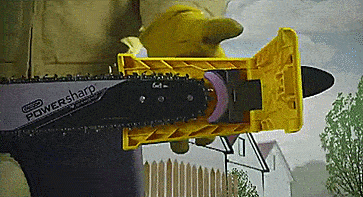 There's no doubt about it, this is the best thing you can buy for your chainsaw, especially if you like to put in more time working as opposed to more time sharpening. Why would you buy a regular chainsaw sharpener again? This is well worth the money.

SIGNS OF A DULL CHAINSAW
The chainsaw runs in one direction causing a crooked cut. This is an indication of dull cutting teeth on one side of the chain or uneven cutting teeth lengths.
The chainsaw "rattles" and "bounces" during the cut. It is difficult to achieve precise positioning.
PACKAGE INCLUDES: 1 x Portable Chainsaw Sharpener