Meet the Kids-Pro Camera! It presents a unique way for 
developing kids brain and expanding their creativity

 while enjoying many fun features.

See The World Through Your Loved One's Eyes
A camera designed to attract and engage children's attention 
Studies prove that Photography builds better concentration skills which helps kids learn and think faster
Photography can heighten kids critical thinking skills and boosts IQ. 
Kids-Pro Camera Benefits:
 A kid-friendly camera that boosts creativity and unleash their artistic side
 Kids-Pro provides multiple stickers and frame for developing your kid's imagination 
Encourage your kid to stay away from smartphones and explore outdoors with their personal camera.
HD Camera: 
Allows children to

 

capture their unforgettable moments.
Countdown timer:
Is perfect for taking pictures with their friends and family.
Video Features: 
Whats better than living the moment and also having access to laughs and giggles in the future?
Durability: 
P

rotective shockproof silicon body to handle drops

, Also delivered with a lanyard for safekeeping.
Storage:
 

Never run out of space with the external SD memory, Enough for 1000s of pictures and can be accessed on any computer. 
Easily Rechargeable:
Using just a regular USB cable.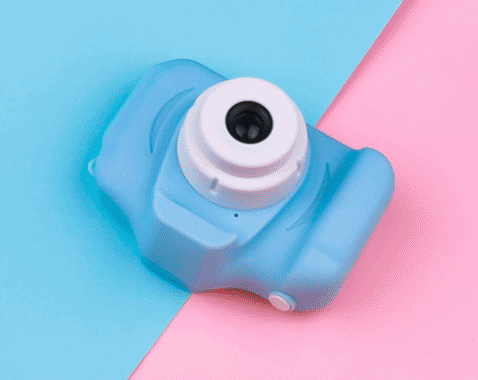 Specifications:
Image Resolution (Video):

 Full HD (1920x1080)

MegaPixel:

 8 - 9.9MP

Screen Type:

 Standard Screen

Display Size:

 2" - 3"
Includes:
1x Kids-Pro Camera
1x 8 GB SD Card 
1x Camera Lanyard

1x Usb Charger